connected4you
(net)working for peace in Europe
summer 2023
Sarajevo - Bosnia and Herzegovina
1. be connected
Find one, two or three friends for a "social activity" in the summer 2023!
2. 4you!
Take a look around you! In your family, your neighbourhood, your street, your village, your town, your group... Ask yourselves: Whom can you offer your help to make life more colourful and beautiful?
° an old neighbour whose garden is overgrown....
° some children who can't go on holiday....
° an elderly man whose room needs to be painted....
° senior citizens in a centre for the elderly who would enjoy music...
° refugees interested on a bike ride...
° people in your street with whom you can organize a barbecue...
° a young single mother whom you can give a day off...     

Or get involved with your environment:
° Plant flowers for other people!
° Pick up rubbish in your street/neighbourhood!
° Give playground equipment a new coat of paint!
Make a plan!
Who do you want to help?
What do you need?
What help do you need?
Who needs to be informed?
Do you need financial support (further information
on the back)  for your activity ?
Where should everything take place?
When do you want to start the activity?
Make a timetable!
Give your activity a title!
Register on www.go4peace.eu/summer23
3. in Europe!

Europe means "foresight". This is what you will experience. Many young people will be networking with you in the time from Monday 17. to Thursday 27.07.2023.
On Saturday 29.07.2023 a big final evening will take place at 7pm (CET) with a Europe-wide Zoom meeting connecting all participants.

Take a foto of your team! After you have registered your team, this foto of your group will appear on a large map of Europe on the go4peace.eu website.
Here you will find all the other groups from Norway to Sicily, from France to Ukraine that have already registered. This way you can feel connected.

For your registration see the back page!
4. (net)working for peace!
Steps for the day when your activity starts:
Promise yourself to give your best.
Watch the impulse video each day.
Keep an eye on each other!
Coordinate everything together!
Be there for your friends!
Have the courage to share your life.
This is how you create space for "Jesus amidst you".
Take photos and edit a 1-2 minute video, if possible with a short experience that one of you tells in English - or work with subtitles. Get the permission of those who will be filmed. When you register, you will get a link to a cloud. We will put these videos on the homepage and use them at the internet conference on the final evening.

Already registered?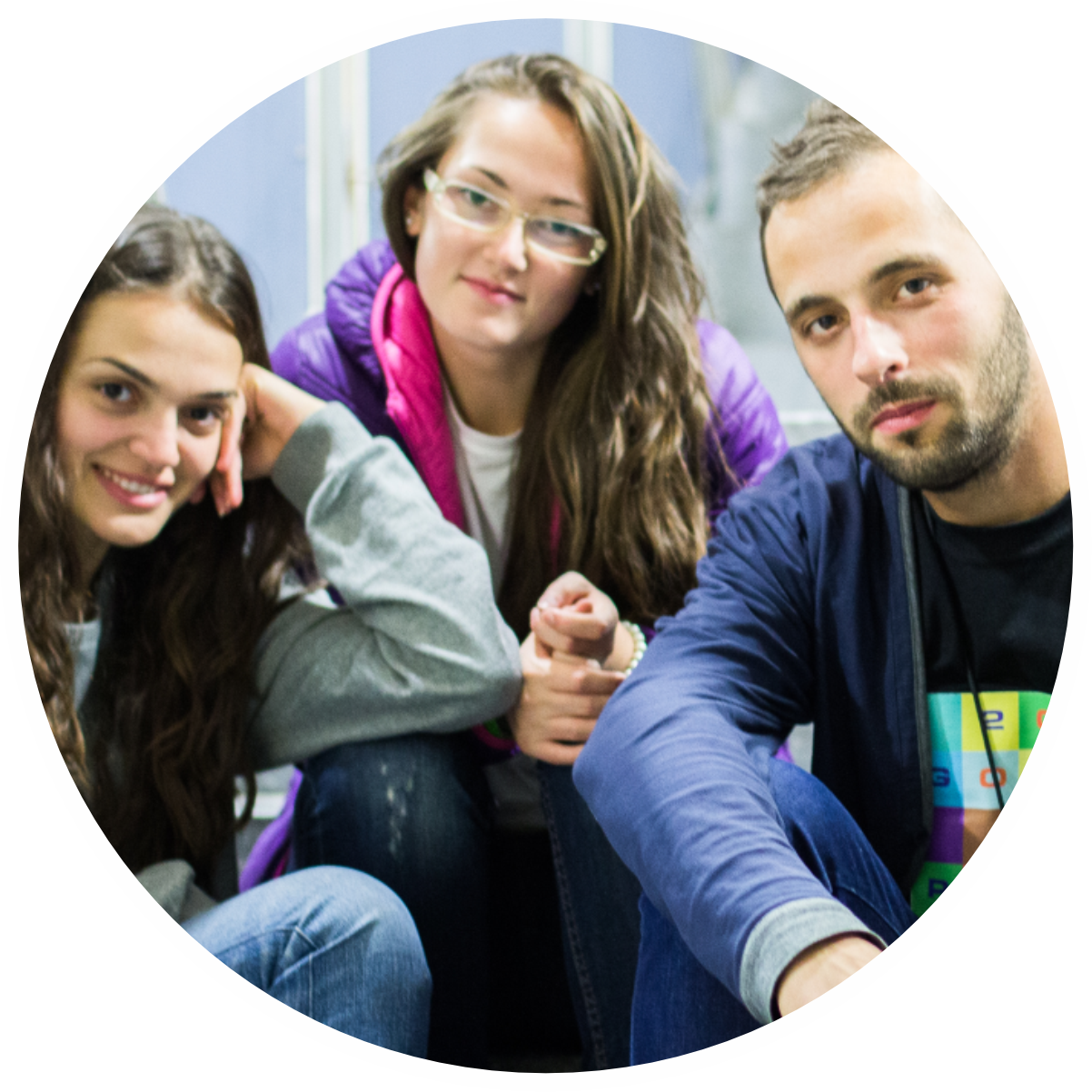 5. we4you
From February 2023 you will find an infotainment video on this site.
We offer a short spiritual video impulse for each day of your activity (1-3 days). We will send you the link for the videos during the days of your activity.
You have planned an activity and need support? Please contact us! To a certain extent we can give you financial help.
An Europe-wide WhatsApp group helps us to be connected from the beginning.
Download the check list for your project from this site! It will be useful to have an overview of what needs to be done.
Make sure you have sufficient accident and liability insurance, e.g. through your parish.
The best three projects will receive an award. The winners will be chosen by a jury of young people from the go4peace network:
    1st prize: 300 €, 2nd prize: 200 €, 3rd prize: 100 €.   
You have questions? You can find support here:  
Diese E-Mail-Adresse ist vor Spambots geschützt! Zur Anzeige muss JavaScript eingeschaltet sein.
WhatsApp: 0049-172-5638432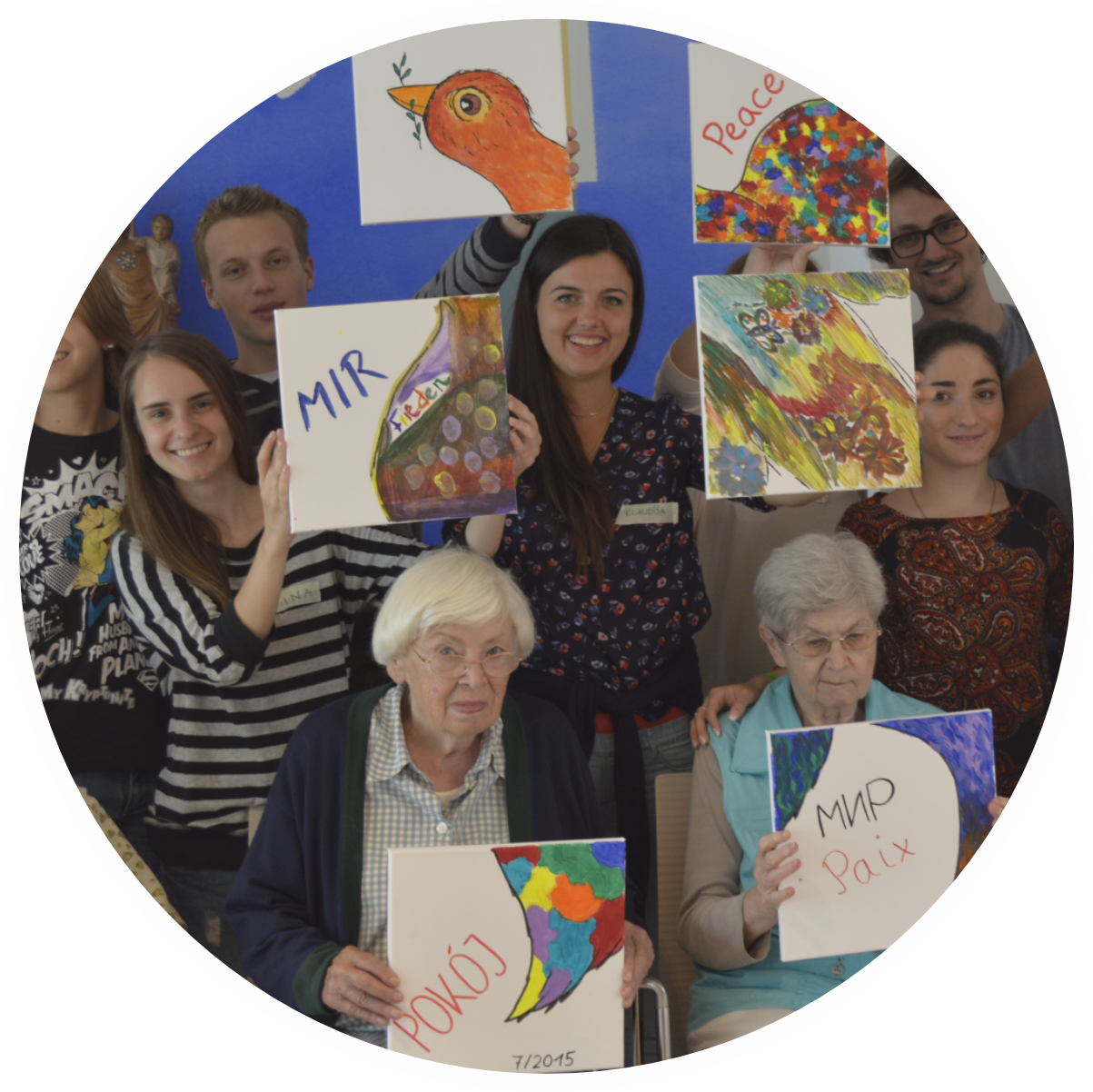 Meinolf
Artemida
Bernhard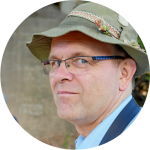 Heinrich
Paulina
Beri